The 30-Second Smoothie! Toss the ingredients for this smoothie into a blender, and 30 seconds later you have a refreshing and nourishing treat.
Today's #Back2School post is sponsored by Barlean's, Hamilton Beach, and Rhodes Bread as well as Crispy Green, The Spice House, and PackIt. However, all opinions are my own.
It's hard to believe it's already time to be talking about going back to school! It seems like summer just flew right by! To celebrate and help get you ready for this busy time, we've got loads of great back to school recipe ideas for you, along with an awesome giveaway.You're not going to want to miss a single day! #ad #Back2School. After the recipe, be sure to check out all of the prizes and enter to win.
This 30-Second Smoothie is for those days when you and your kids are too hot to eat anything and just want to cool off. Toss a banana, some yogurt, some ice cubes, and juice into a blender and process it enough to crush the ice, and pour the ingredients into a glass and add a straw. Breakfast. Done.
Doesn't it seems like school is starting so much earlier these days? I'm from southern California, where going back to school used to happen after Labor Day, around the 10th of September. Even so, we always had a major heat wave right after going back to school, which lasted all through September. It was so annoying that I couldn't wear my new "back to school" clothes because of the heat. First world problems.
I'm pretty sure the new earlier start dates have something to do with the timing of the AP exams, as well as wanting to end semesters before the Christmas break. While, as a student, I would have hated returning to school so early, but not having to worry about finals over Christmas break would have made it worth it. My fall grades were always worse than my spring semester grades.
Which brings us to these smoothies! When you or your kiddos are too cranky to eat, and just need something cooling, try these smoothies.
Ingredients in a 30-second smoothie:
For these 30-second smoothies, I used orange yogurt, a banana, some orange juice, and ice cubes. Of course you can substitute any flavor yogurt. You can also add some additional seasonal fruit such as peaches, strawberries, raspberries, or blueberries. For the one below, I used strawberry yogurt.
To blend the smoothies, I used this pretty Proctor Silex aqua mini blender from
Hamilton Beach
, one of the #Back2School prize sponsors. It's so nice to not have to drag out the big blender when I'm just making one or two smoothies (or milkshakes).
I also added some
Barlean's
Omega Pals, a seriously delicious way for kids to get their Omega-3s. Barlean's is also one of our #Back2School prize sponsors.
You can learn more about our sponsors and what they are giving away by scrolling down to the prize information.
More Quick Breakfast Ideas:
After the recipe, be sure to scroll down and enter for a chance to win in our giveaway.
30-Second Smoothie Recipe
The 30-Second Smoothie! Toss the ingredients for this smoothie into a blender, and 30 seconds later you have a refreshing and nourishing treat.
ingredients:
1 individual-sized container of orange (or other flavor) yogurt
1 banana
6 ice cubes
1 cup orange juice
instructions:
How to make a 30-Second Smoothie Recipe
Add all of the ingredients to a blender and blend until the ice is completely crushed.
Pour into two glasses and serve.
Karen's Kitchen Stories
smoothie, breakfast
Breakfast
American
Meet the Recipe Sponsors
We are so thrilled to have
Barlean's
,
Hamilton Beach
and
Rhodes Bread
sponsor our #Back2School week recipes! Read the info below and get to know them a little better.
Barlean's
At Barlean's, we believe people can make a difference in the world through ordinary purchases. We're on a mission to make premium natural supplements and functional foods that feed the mind and body and using our profits to support outreach programs for people in need, both locally and around the world. We source high quality ingredients and treat everyone along our supply chain with care and respect - from the farmers who grow our ingredients, to our retailers and employees, to the people who use our products.
Hamilton Beach
Whether you're shopping for a college student moving into their first apartment or looking for appliances to simplify your weekday meal prep, Hamilton Beach Brands is here to help with your #Back2School needs. Every aspect of your day is taken care of- from a hassle-free breakfast sandwich or a sustaining smoothie in the morning, to after school snack time made simple with the Proctor Silex Air Fryer, to ensuring their outfits are ready to go the next morning with the CHI Touch Screen Iron. Hamilton Beach Brands will make this year's back to school transition easier than ever.
Rhodes Bake-N-Serv®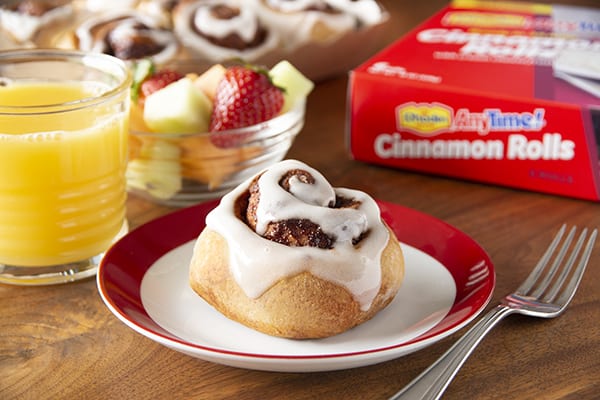 Rhodes Bake-N-Serv®
is a family business dedicated to producing home-baked quality frozen bread and roll dough, frozen sweet rolls and partially baked frozen rolls. Rhodes is produced in the heart of Wisconsin with its headquarters in Utah. Rhodes is devoted to helping our customers bake successfully. We offer versatile products at a great value with a no-fault guarantee.
Giveaway Sponsors:
In addition to these amazing sponsors, our giveaway winner will also receive prizes from
Crispy Green
,
PackIt
, and
The Spice House
. You're going to love these awesome prizes!
Cripsy Green
Crispy Green is the #1 Freeze-Dried Fruit Snack in the U.S.! With no added sugar, additives or preservatives, Crispy Green's Crispy Fruit snack line makes for the perfect snack for those back to school lunch boxes! Crispy Fruit is 100% pure fruit, nothing else!
PackIt
PackIt's Freezable Lunch Bag folds up neatly to the size of a thick book. Throw the whole bag in the freezer overnight, to activate its built-in freezable gel. By morning, the walls of the bag will be completely frozen and ready to chill just like a fridge. The Mod Lunch Bento includes 3 removable dividers that wall off thick liquids and solids, letting you separate sensitive foods and create customized spaces each time.
The Spice House
The Spice House has been a purveyor of fine spices since 1957, grinding them in small weekly batches to retain freshness and enhance their flavor profiles.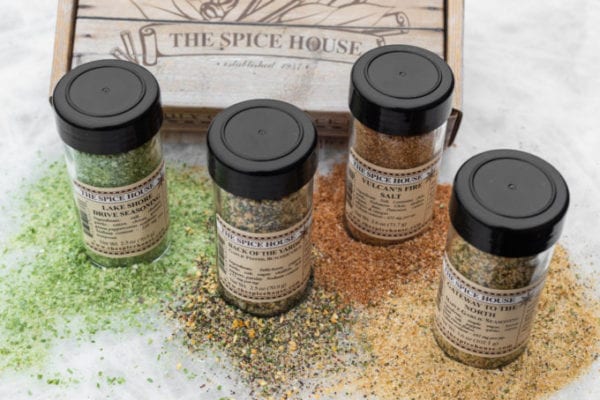 #Back2School Recipe Inspiration
For more amazing #Back2School recipes, please follow our
#Back2School Pinterest board
. Be sure to also check out my fellow bloggers participating all week long for more delicious dishes!
Blogghetti,
Bowl Me Over,
Cindy's Recipes and Writings,
Cheese Curd In Paradise
,
Cooking With Carlee
,
Doodlecraft
,
Everyday Eileen,
Family Around the Table,
Hezzi-D's Books and Cooks,
Juggling Act Mama
,
Karen's Kitchen Stories,
Mandatory Mooch
,
Palatable Pasttime
,
The Schmidty Wife
, and
Wendy Polisi.
#Back2School Giveaway
The giveaway includes the following prizes:
Omega Pal's Prize Pack from Barleans
1 item (winner's choice from featured products) from Hamilton Beach
Cookbook and coupons from Rhodes Bread
4 six-pack bags of Crispy Fruit snacks (mixed flavors) from Crispy Green
Best Sellers Collection Gift Box from The Spice House
Freezable Lunch Bag + Mod Lunch Bento from PackIt
Official Rules and Conditions: One (1) winner will be chosen. Prize must be claimed within 48 hours of announcement or a new winner will be drawn. Open to US residents 18+ only. All entries will be verified. This giveaway is in no way associated with Facebook, Pinterest, Twitter, Instagram, Rafflecopter, or any other entity unless otherwise specified. Giveaway ends 08/21/2019. Enter using the widget below.
a Rafflecopter giveaway